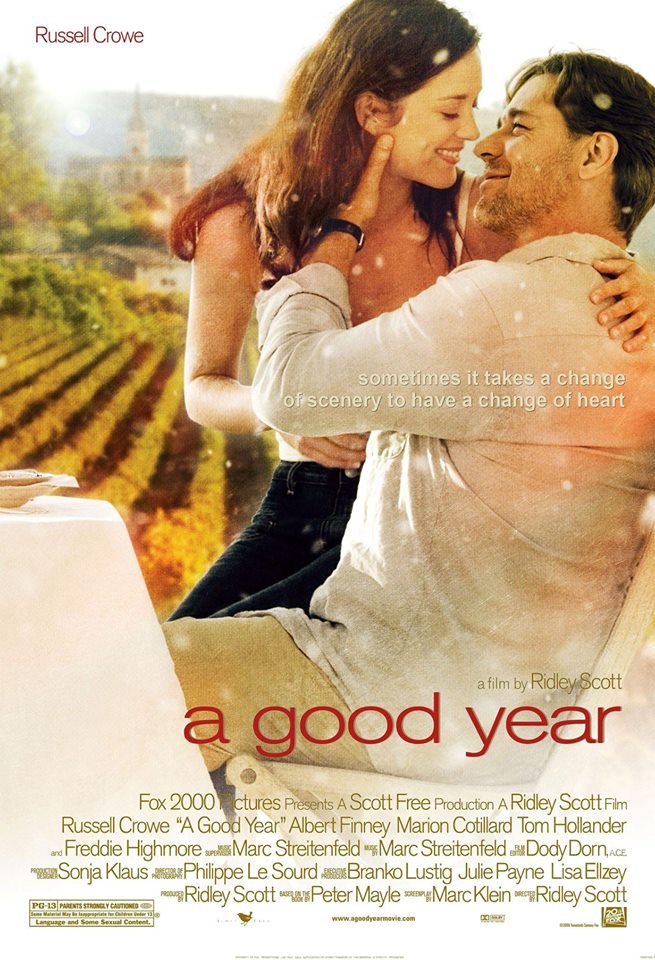 For all of our customers who love wine just as much as we do we have created a movie series where each film showcases breathtaking vineyards, wineries, and of course wine! Relax and unwind as you escape into the on-screen world of wine and winemaking while sitting under the stars surrounded by Victorianbourg's vineyards and rose gardens. Glasses and bottles of wine will be available for purchase so you can sip along with the characters in each film. Furthermore, the series covers a wide variety of genres ranging from horror to romance to comedy, so there is something for everyone. The best part is the screenings are free and all are welcome to attend! As a kick off to each film we will be hosting a pre-screening party where cocktails, snacks, and wine will be available.
For our August Movies in the Vineyard event we will be screening A Good Year (2006), it is a perfect blend of comedy, drama, and romance. The film follows British investment broker Max Skinner (Russell Crowe) as he inherits his Uncle's chateau and vineyard in France's Provence region. Max must face obstacles both past and present as he prepares the estate for sale.
At our pre-screening party delight your palate with a cheese and wine pairing that will transport you to France! Taste 3 unique wines paired with 3 French cheeses! We hope to see you there!