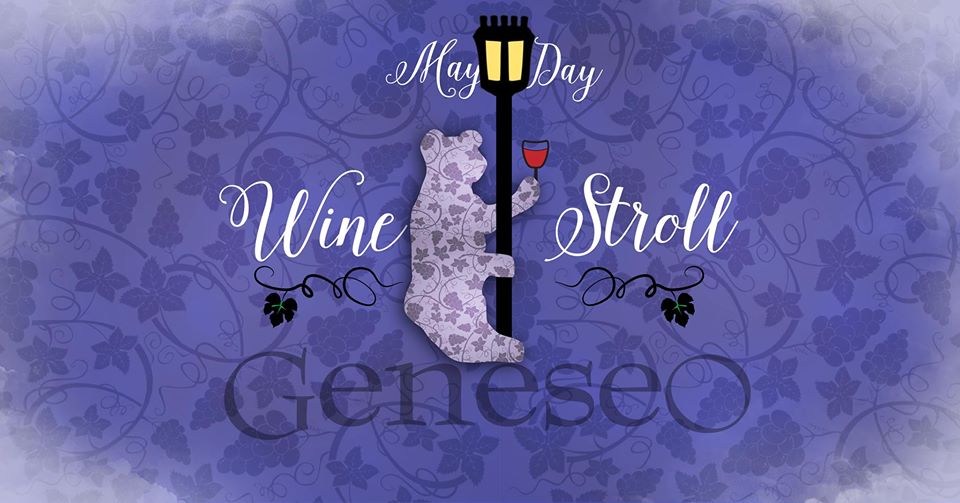 Tour around the various Geneseo business as you sip and shop some fabulous local wines and ciders!
Victorianbourg Wine Estate                                                                                                                                                           Deer Run Winery
Eagle Crest Vineyards
Hunt Country Vineyards on Keuka Lake in the Finger Lakes
Kelby James Russell Wines
Lake Beverage Corporation
Lakewood Vineyards
Lost Vineyards
Original Stump Blower Ciderworks
Red Newt Cellars – FLX Winery
Shoreacre Wines
Zugibe Vineyards
Featuring performances from Ponder the Giraffe, Geneseo Stringband,Emmelodics, Slainte Irish Dance and more!
Tickets $15 presale/$20 day of. This event sells out fast so get yours now! Each guest receives a free wine glass, raffle entry and a map of Geneseo's historic downtown to guide them to each stop. Registration is day-of only at ArtSmart Studio, LLC (28 Main Street) and Tompkins Bank of Castile (11 South Street).
A portion of proceeds will benefit the Autism Nature Trail (ANT) Project at Letchworth State Park.
Participating businesses include Big Tree Inn, David Mann Jewelers, ENVY Salon and Spa, Finger Lakes Cookie Company, Honeygirl Gourmet, Image Empire Salon, Not Dot Shop, Sundance Books / Fred's Not Here, Sweet Arts Bakery in Geneseo, Touch of Grayce, Valley Liquor Shop, The Idle Hour